ORDERS SHIPPED OUTSIDE OF THE UK MAY BE SUBJECT TO LOCAL TAXES AND DUTIES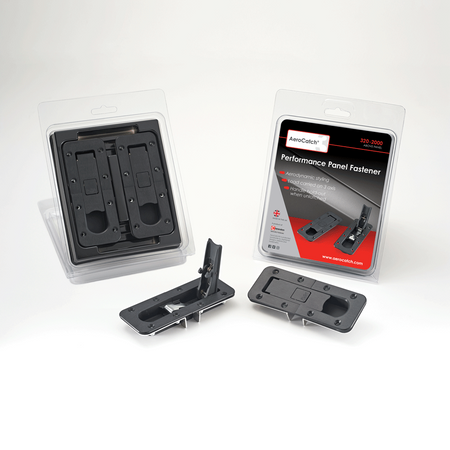 AeroCatch3 Above Panel
This product is currently unavailable.
A shear and tension latch, an aerodynamically styled high strength tension latch for fastening panels together with the added feature of a shear engagement tongue allowing the latch to carry loads in 3 axis.
Typical application is panel fastening for sports car bodies where traditional surface mounted latches are used in recessed pockets. AeroCatch®3 eliminates this expensive and time consuming pocket mould process and only requires a simple panel cut-out for installation.
AeroCatch Flush allows for a completely flush bodyline with zero aerodynamic intrusion. The unique design of the AeroCatch Flush leaves a very clean look when fitted.
Benefits
Aerodynamic styling and lightweight, high strength construction
Shear tongue engagement for positive location
Load carried in 3 axis
Positive Drawhook action for ease of assembly
Symmetrical latch and strike housings
Kit includes all hardware, instructions and template
Made in Britain