ORDERS SHIPPED OUTSIDE OF THE UK MAY BE SUBJECT TO LOCAL TAXES AND DUTIES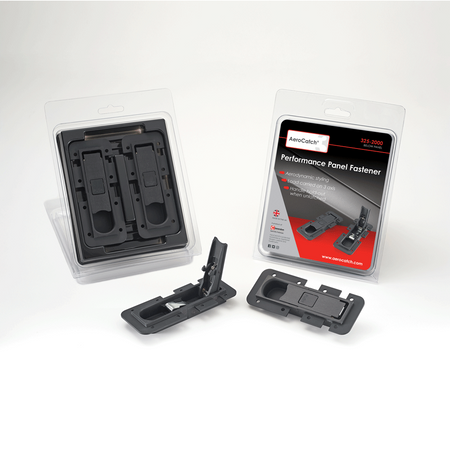 AeroCatch3 Below Panel
This product is currently unavailable.
A shear and tension latch, an aerodynamically styled high strength tension latch for fastening panels together with the added feature of a shear engagement tongue allowing the latch to carry loads in 3 axis.
Typical application is panel fastening for sports car bodies where traditional surface mounted latches are used in recessed pockets. AeroCatch®3 eliminates this expensive and time-consuming pocket mould process and only requires a simple panel cut-out for installation.
AeroCatch Plus Flush allows minimal aerodynamic intrusion. It also features an overlapping edge of the top plate which will cover any minor imperfections or inaccuracies caused when cutting the panel.
Benefits
Aerodynamic styling and lightweight, high strength construction
Shear tongue engagement for positive location
Load carried in 3 axis
Positive Drawhook hold out for ease of assembly
Symmetrical latch and strike housings
Kit includes all hardware, instructions and template
Made in Britain