ORDERS SHIPPED OUTSIDE OF THE UK MAY BE SUBJECT TO LOCAL TAXES AND DUTIES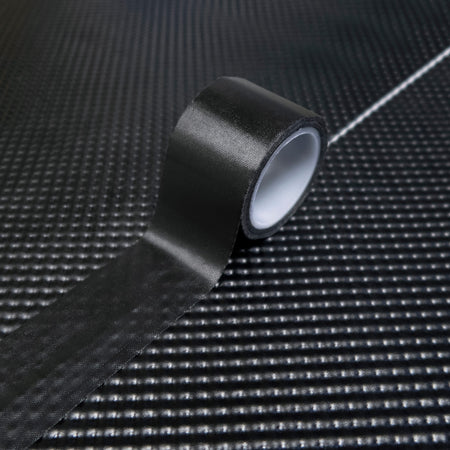 DEI Black Seaming Tape
Brand:
Design Engineering Inc
This product is currently unavailable.
DEI's Black Seaming Tape is ideal for using with DEI Black Floor & Tunnel for edge and seam sealing. Made with a glass fiber scrim, high temperature adhesive, and durable black finish. Adds the finishing touch.
Benefits
Hides the seams and edges for DEI Black Floor & Tunnel
Easy to apply
Adhesive good up to 311°F
Excellent abrasion resistance
Solvent resistant
Tensile Strength: 175 lbs./in.
Dielectric strength: 2500V
Adhesion to Steel: 50oz./in.