ORDERS SHIPPED OUTSIDE OF THE UK MAY BE SUBJECT TO LOCAL TAXES AND DUTIES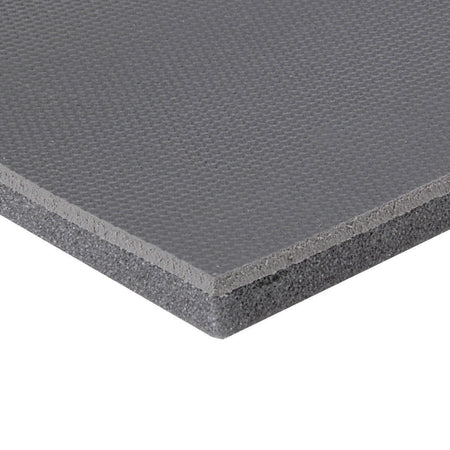 DEI Boom Mat Undercarpet™ (UC™)
Brand:
Design Engineering Inc
This product is currently unavailable.
Boom Mat Undercarpet™ (UC™) is a second layer sound deadening and insulation mat that will prevent unwanted noise and heat from being transferred into the vehicle's interior.
UC's flexible top layer is a one pound per square foot mass loaded barrier material, while the second layer is a high quality industrial acoustical grade foam.
These combined materials offer the most ideal way to maintain a "new vehicle" driving experience by eliminating squeaks, rattles, vibrations and unwanted engine, tyre and road noise as well as heat. UC can be added under carpet, on fire walls, or anywhere in the interior of a vehicle where additional sound deadening or insulation is needed.
For the ultimate experience in a quiet ride and improved interior comfort, Boom Mat recommends using UC over Boom Mat vibration dampening material.
UC can be mechanically fastened or tacked in place with Boom Mat Hi-Temp Spray Adhesive including vertical and overhead surfaces. UC is 3/8" thick and available in three sizes.
Benefits
Perfect to use over Boom Mat
Insulate your interior from heat and cold
Provides additional sound deadening
3/8" thick