ORDERS SHIPPED OUTSIDE OF THE UK MAY BE SUBJECT TO LOCAL TAXES AND DUTIES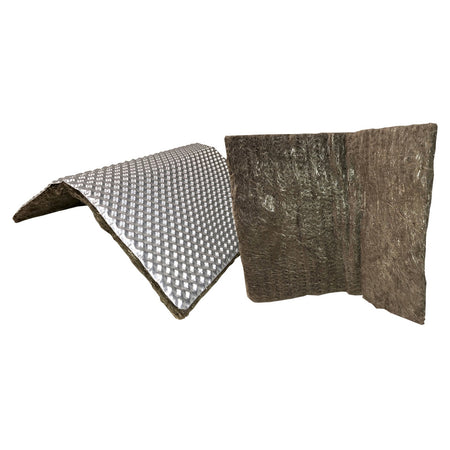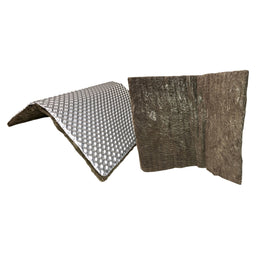 DEI Form A Shield
Brand:
Design Engineering Inc
This product is currently unavailable.
Form-A-Shield™ solves the problem of needing a direct contact, extreme heat barrier.
Capable of withstanding direct heat of up to 1400°F+, Form-A-Shield™ was designed to provide the best possible heat protection in areas where high temperatures are always present and problematic. Form-A-Shield™ can be applied to exhaust headers, manifolds, turbo housings, and downpipes to dramatically reduce radiant exhaust temperatures.
Ideal for firewalls, exhaust manifolds, under-vehicle, floor pans, oil tank box areas, transmission tunnels, wrapping fuel cells, under hoods & more.
Formed from 10 mil dimpled aluminum, bonded to a high temperature rated basalt thermal barrier material, Form-A-Shield™ can be applied directly to hot surfaces helping to lower under hood temperatures while keeping more heat in the exhaust system.
NOTE: Use DEI Adhesive with Form-A-Shield on non-hot areas to serve as a heat barrier / reflector.
Benefits
Withstands direct heat up to 1400°F+
Extremely pliable and forms to many shapes and configurations
Durable and resistant to oil and chemical spills
Fasten with straps, clamps or DEI locking ties; no adhesive backing
Can be applied directly to hot surfaces