ORDERS SHIPPED OUTSIDE OF THE UK MAY BE SUBJECT TO LOCAL TAXES AND DUTIES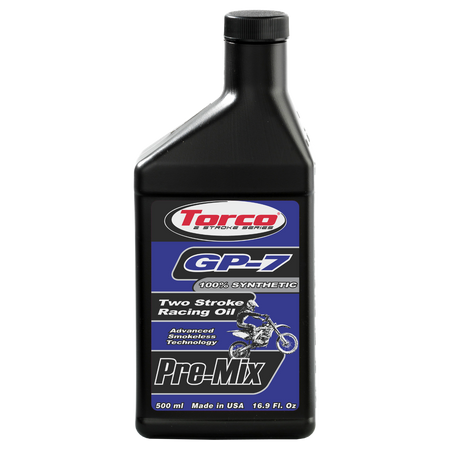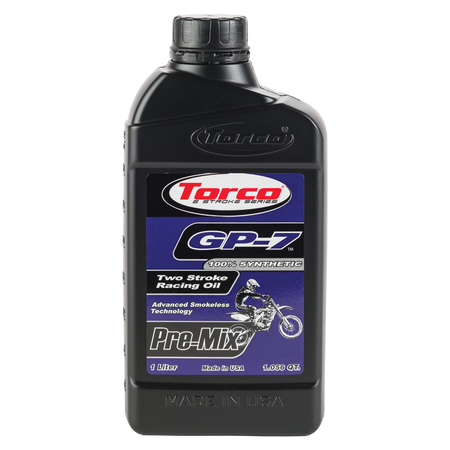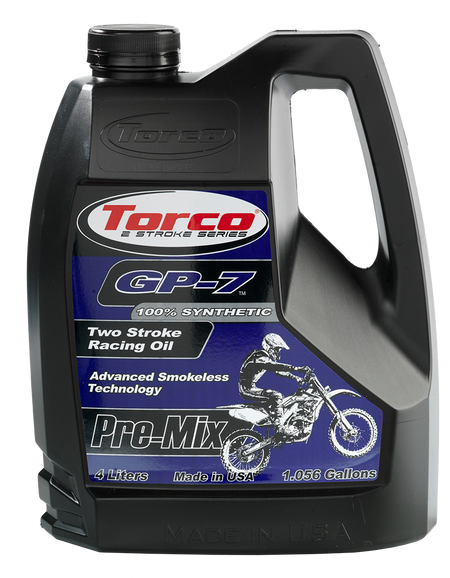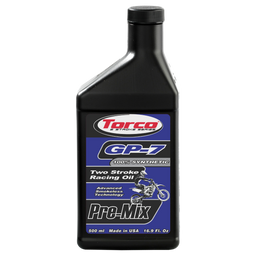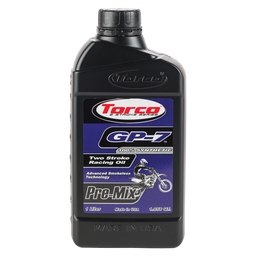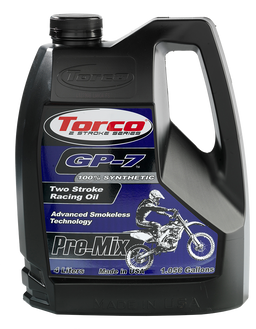 Torco GP-7 2-Stroke Motorcycle Racing Pre-Mix Oil
This product is currently unavailable.
Torco GP-7 is a 100% synthetic motorcycle Pre-Mix oil specifically designed for high output 2-stroke racing engines.
GP-7 utilizes Torco's advanced smokeless technology to increase power efficiency, improve throttle response and provide "ultra-clean" performance.
A combination of synthetic fortifiers and additive systems provide protection under extreme temperatures, high RPM and load conditions.
GP-7 is blended for maximum performance and will prevent plug fouling, pre-ignition, ring sticking and power valve deposits.
Premix only.
Benefits
100% Synthetic formula
Improves power efficiency and throttle response
Provides superior detergency for clean, deposit free operation
Protects under the most severe loads and temperatures