ORDERS SHIPPED OUTSIDE OF THE UK MAY BE SUBJECT TO LOCAL TAXES AND DUTIES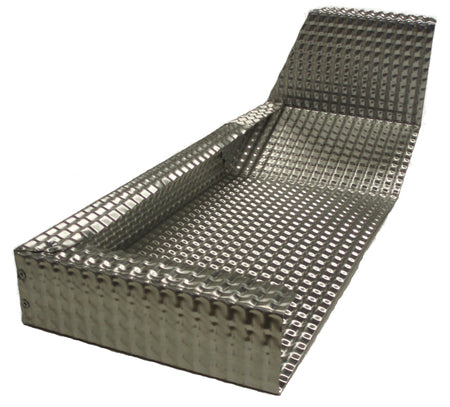 Nimbus Lite Heat Shield
Brand:
Nimbus Heat Shield
This product is currently unavailable.
---
Product Codes
G1C
600mm x 500mm
0.33KG
G1B
1000mm x 600mm
0.66KG
G1A
1200mm x 1000mm
1.32KG
Dimensions are approximate
Single aluminium sheet, double embossed
Product thickness 2.54mm
Nimbus Lite is a revolutionary embossed aluminium heat shield. The embossed aluminium surface of Nimbus Lite gives a highly efficient thermal barrier and its unique construction provides the designer with exceptional mechanical strength without the penalty of increasing the weight plus the ability to accommodate complex forming applications.
Typical Protection Applications Include:
• Steering racks
• General underfloor
• Fuel tanks
• Spare wheel wells
• Exhaust hangers
Free sample packs available - These include a 120mm x 120mm sample of the Nimbus Lite and Nimbus G2 Heat Shield (standard shipping charges apply) 
Benefits
Thermally efficient
Fully recyclable
Low Weight
Ease of forming