ORDERS SHIPPED OUTSIDE OF THE UK MAY BE SUBJECT TO LOCAL TAXES AND DUTIES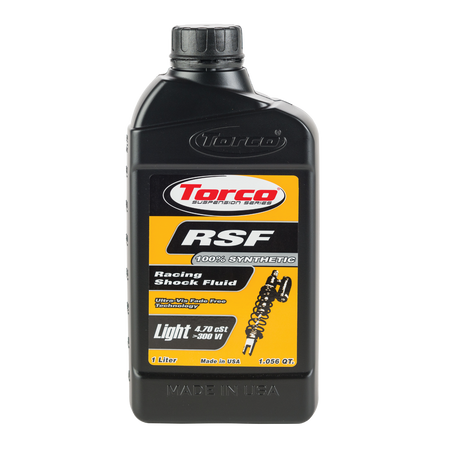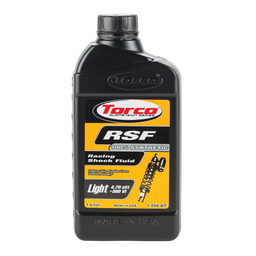 Torco RSF Racing Shock Fluid
This product is currently unavailable.
Our RSF Racing Shock Fluid is a light viscosity fluid engineered to exceed the most demanding conditions of modern suspension systems.
Formulated using the most advanced 100% synthetic base fluids to provide consistent performance during long duration and severe temperature conditions.
RSF employs Torco's proprietary additive system to maintain high VI and eliminate stiction, friction and wear. Features the best protection against foaming, seal swell, oxidation and corrosion.
Available in Light and Medium
Benefits
100% synthetic formula
Formulated for modern suspension systems
Utilizes the most advanced light fluid technology
Provides consistent performance under the most severe conditions
Superior anti-stiction and anti-friction technology
Formulated for long term durability and component life