ORDERS SHIPPED OUTSIDE OF THE UK MAY BE SUBJECT TO LOCAL TAXES AND DUTIES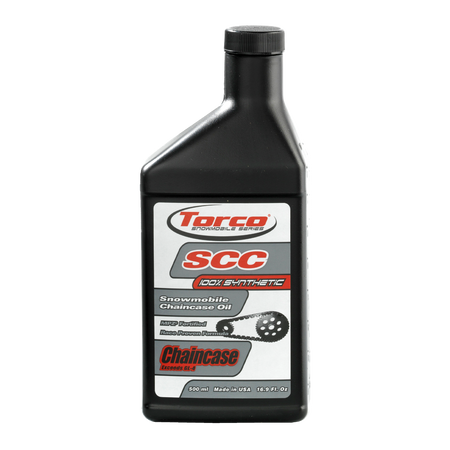 Torco SCC Snowmobile Chaincase Synthetic Oil
This product is currently unavailable.
This is a special order item. Please contact us for availability.
Torco SCC Snowmobile Chain-case Synthetic Oil is a 100% synthetic fluid designed to exceed the extreme pressure and low temperature demands of snowmobile chain-case applications.
Formulated with Torco's exclusive MPZ® chemistry, SCC reduces friction, reduces wear, improves power efficiency and extends the life of highly stressed drive components.
SCC also contains anti-rust, anti-corrosion and anti-foam chemistries.
Benefits
100% synthetic formula
MPZ® frictional loss technology
Shear resistant and thermally stable
Protects under severe shock loads, heat and high speeds
Superior anti-rust and anti-corrosion
API GL-4