ORDERS SHIPPED OUTSIDE OF THE UK MAY BE SUBJECT TO LOCAL TAXES AND DUTIES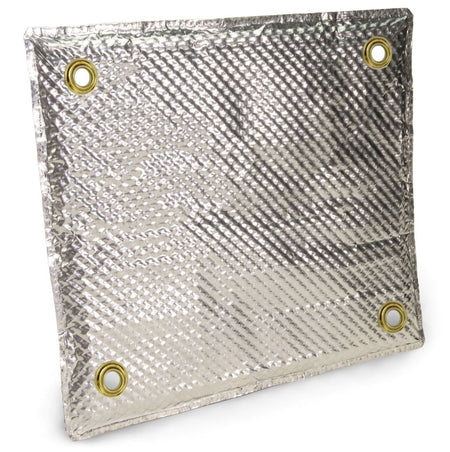 Stainless Steel Heat Shield Pad
Brand:
Design Engineering Inc
This product is currently unavailable.
Universal heat shield pads.
Made from double sided high grade Stainless Steel with silica insulation. Welded seams seal the insulation between the stainless steel, making for a durable, long lasting shield.
Grommet holes allow for easy mounting. Capable of 2000°F radiant heat. Can be hand formed to fit bends and curves.
Available in two sizes; 4" x 8" and 12"x12"
Benefits
Durable 306 stainless steel
Dual layer with high temperature insulation
Withstands radiant temperatures up to 2000°F
Welded edges for strength
Integrated grommets for easy, secure mounting