ORDERS SHIPPED OUTSIDE OF THE UK MAY BE SUBJECT TO LOCAL TAXES AND DUTIES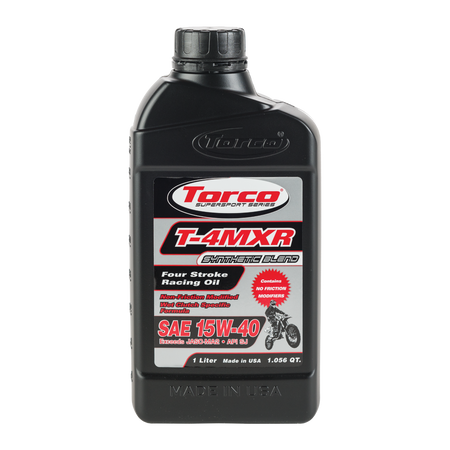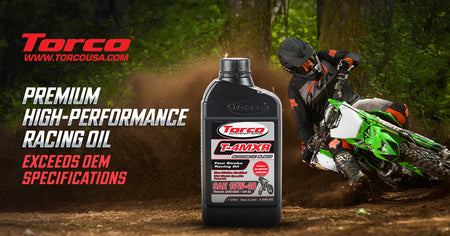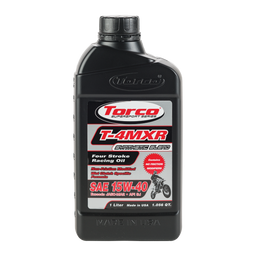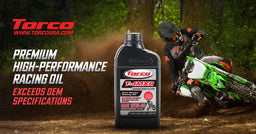 Torco T-4MXR 4-Stroke Racing Oil 15W-40
This product is currently unavailable.
Torco T-4MXR 4-Stroke Oil 15W-40 is a blend of highly refined synthetic and petroleum base oils combined with Torco's race proven additives.
Designed specifically for modern high-performance four-stroke dirt bike and motocross engines. T-4MXR provides smooth, positive clutch engagement, maximum engine protection and extreme pressure protection for integrated transmissions.
T-4MXR features improved shear stability and provides the highest degree of anti-friction and anti-wear for long term protection. T-4MXR is a non-friction modified formula, making it safe for both integrated and separate transmission systems.
Benefits
Synthetic blend formula
Non-friction modified formula
Higher shear stability for increased protection
Improves ring seal for maintaining compression
Contains no friction modifiers
Designed for wet clutches
T-4MXR TDS Revised 011321
pdf

T-4MXR TDS Revised 011321

Download