SAVE 20% ON THERMO-TEC - Discount automatically applied at checkout!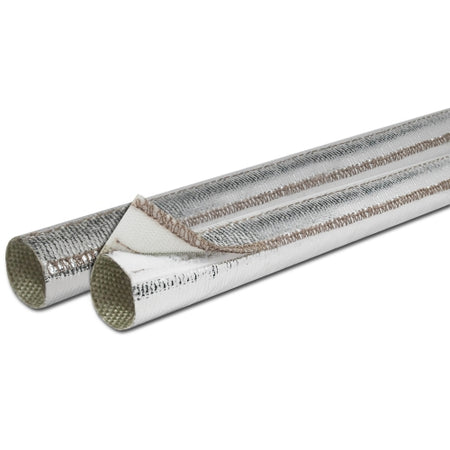 Thermo-Tec Express Sleeves
This product is currently unavailable.
This new easy to use sleeving is a combination of a high temperature insulation material with a highly reflective Mylar foil and a Velcro closure.
The sleeving is designed to provide maximum protection for wires, hoses, and cables from the damaging effects of radiant heat with an easy application.
Simply pull apart the material, wrap around the wire, and re-close the sleeving.
Express Sleeves reflect over 90% of radiant heat, are fireproof, fire resistant and oil resistant.
Benefits
Easy to install
Reflects over 90% of radiant heat
ORDERS SHIPPED OUTSIDE OF THE UK MAY BE SUBJECT TO LOCAL TAXES AND DUTIES