SAVE 20% ON THERMO-TEC - Discount automatically applied at checkout!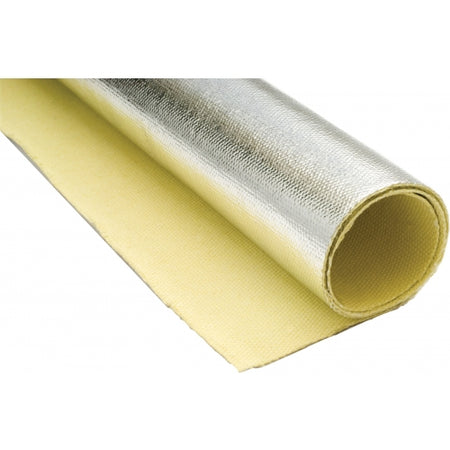 Thermo-Tec Kevlar Heat Shield
This product is currently unavailable.
The Kevlar Heat Barrier is made from Kevlar with a Mylar finish. The Barrier can withstand up to 3000ºF of radiant heat and can withstand direct contact up to 1100ºF. When used as a heat shield, the barrier is installed so the Mylar surface faces the heat source. When used to retain heat in applications such as exhaust manifolds, the barrier is installed with the fabric side facing the heat. This allows the metallic surface to act as a barrier to prevent the penetration of liquids.
Benefits
Can be used as a header blanket
Improves driver comfort
Protect engines components
Continuous heat up to 1100ºF
Reflects 90% of radiant heat up to 3000ºF
Sheet size 26inch x 40inch
ORDERS SHIPPED OUTSIDE OF THE UK MAY BE SUBJECT TO LOCAL TAXES AND DUTIES