SAVE 20% ON THERMO-TEC - Discount automatically applied at checkout!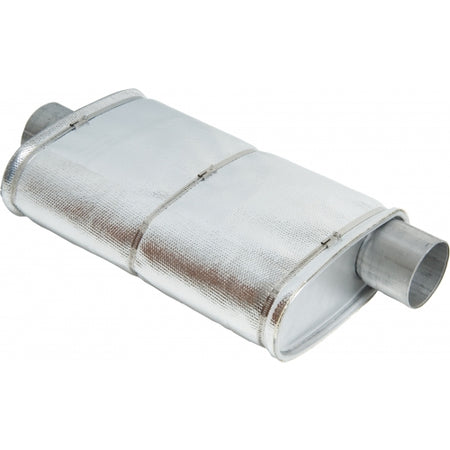 Thermo-Tec Kevlar Muffler Cover
This product is currently unavailable.
The Kevlar side can handle continuous temperatures up to 1100°F while the Mylar side is very tough and abrasive resistant. The Kevlar cover reduces radiant heat inside the vehicle, dampens muffler noise, improves life expectancy of muffler, and has a good appearance.
The kit includes stainless steel straps for easy installation.
Also available as a versatile heat shield that can handle radiant up to 3000ºF.
Benefits
Handles continuous temperature up to 1100ºF
Reflects 90% of radiant heat up to 3000ºF
Reduces radiant heat inside vehicle
Dampens muffler noise & vibrations
Abrasion resistant
Improves Muffler Life
Includes stainless steel straps for installation
ORDERS SHIPPED OUTSIDE OF THE UK MAY BE SUBJECT TO LOCAL TAXES AND DUTIES