SAVE 20% ON THERMO-TEC - Discount automatically applied at checkout!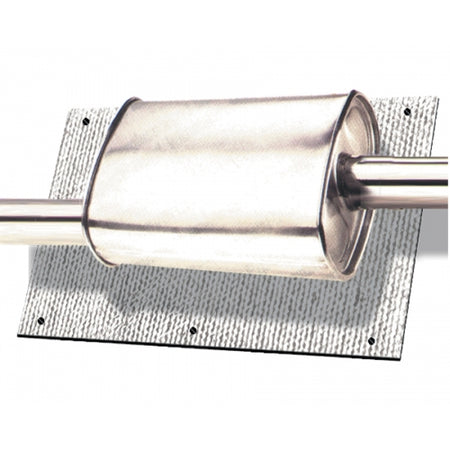 Thermo-Tec Silencer/Cat Heat Shield
This product is currently unavailable.
The Muffler/Catalytic Converter Heat Shield is made up of woven silica with a flexible Mylar finish.
The highly-reflective heat shield can be installed between the catalytic converter, muffler, or any other component to reflect radiant heat away from the undercarriage of the car.
This versatile heat shield has an unlimited number of applications. The kit includes all necessary fasteners.
The Mylar material is easily cleaned with soap and water to retain its reflective quality and attractive appearance. The fabric side is attached to the undercarriage and can handle temperatures up to 1200º F. The Mylar foil side is pointed toward the heat source and can withstand radiant heat temperatures up to 2000º F.
Benefits
Can withstand radiant heat temperatures up to 2000º F
Versatile kit includes all necessary fasteners
ORDERS SHIPPED OUTSIDE OF THE UK MAY BE SUBJECT TO LOCAL TAXES AND DUTIES