ORDERS SHIPPED OUTSIDE OF THE UK MAY BE SUBJECT TO LOCAL TAXES AND DUTIES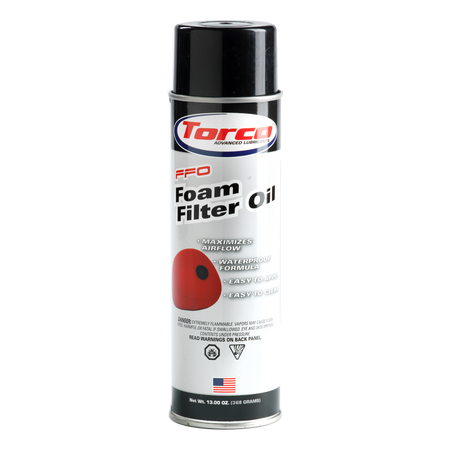 Torco Foam Filter Oil Spray
This product is currently unavailable.
Torco FFO Foam Filter Oil Spray is formulated with special base oils and tackifier additives.
It helps to prevent moisture and abrasive elements from passing through foam filter elements and entering the engine.

FFO is easy to apply and will not dry out, drip, or run. FFO will not gum up or clog foam passages.
Benefits
Synthetic blend formula
Easy to apply and easy to clean up
Prevents moisture and harmful elements from passing through filter
FFO TDS 080620
pdf

FFO TDS 080620

Download