ORDERS SHIPPED OUTSIDE OF THE UK MAY BE SUBJECT TO LOCAL TAXES AND DUTIES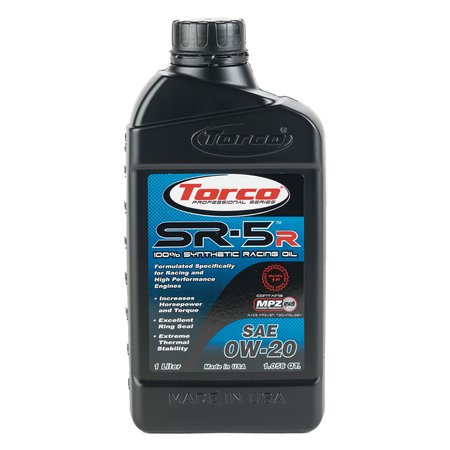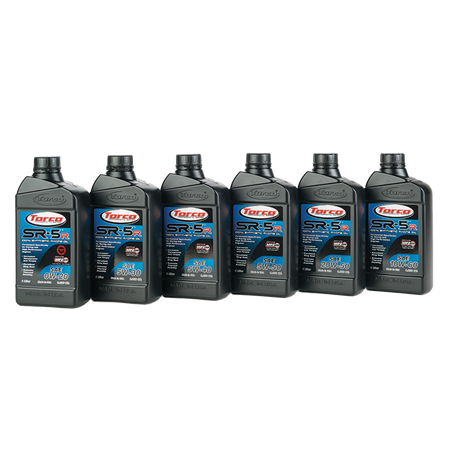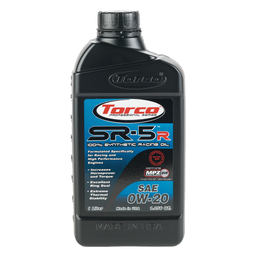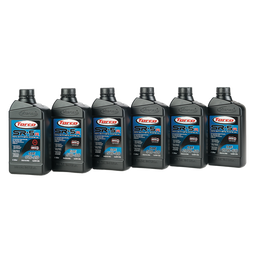 Torco SR-5R Synthetic Racing Oil
This product is currently unavailable.
Torco SR-5R Synthetic Racing Oil was developed under the most severe racing conditions and offers the highest level of performance and protection for highly modified race engines.
SR-5R utilizes Group IV/V synthetic base oil chemistries and additive technologies engineered to withstand extreme loads, constant severe temperatures, and maximum engine revolutions.
SR-5R utilizes Torco's race-specific MPZ® technology which reduces frictional losses for maximizing horsepower and torque. 
Available in 0W-20, 5W-30, 5W-40, 5W-50, 20W-50 and 10W-60.
Benefits
Group IV/V 100% Synthetic Formula
Maximizes horsepower & torque output by as much as 4%
Reduces engine temperatures
Highest level of engine protection
Extreme thermal stability