ORDERS SHIPPED OUTSIDE OF THE UK MAY BE SUBJECT TO LOCAL TAXES AND DUTIES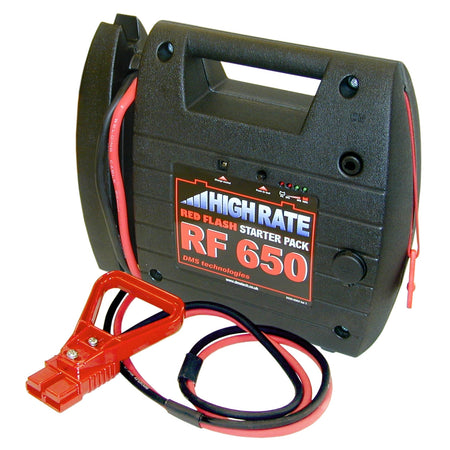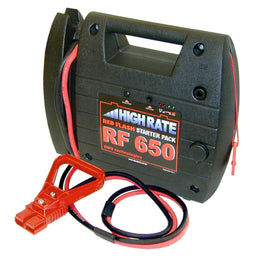 Varley RF650 Grid Start Power Pack
This product is currently unavailable.
DMS technologies offers a Red Flash650 Grid Start Power Pack which is ideal for connecting to a race car either in the pits, on the grid or in the garage at home, conserving vital onboard battery power.
Utilization of the same A.G.M. (Absorbed Glass Mat) technology, within the Red Flash RF650 Grid Start Power Pack, found in our Varley Red Top™ Racing Batteries, provides the ability to harness large amounts of power from a pack weighing 10Kg.
It has a number of safety features such as an isolator key switch, ideal for safe transportation of the pack and also protection circuits, which will protect your ECU from current surges.
The Red Flash TM RF650 Grid Start Power Pack comes complete with a 2A Multi-Stage Mains Charger to ensure that your pack is recharged as fast and efficiently as possible. The 25mm²cables are welding grade and so have a very low resistance, allowing very high amounts of current to flow.
Available with either croc clip or Anderson plug connectors.
Dimensions: 365mm x 120mm x 315mm (L x D x H)
Weight: 9.4Kg
Cranking current: 700A
UK Plug in stock EU Plug available to special order
Benefits
Surge and spike protection circuit to protect ECU's
On/Off isolator switch for increased safety
1.5m long 25mm² welding grade cable
High quality A.G.M. 12V 22Ah battery
Rugged polyethylene case
2 Amp Charger supplied