ORDERS SHIPPED OUTSIDE OF THE UK MAY BE SUBJECT TO LOCAL TAXES AND DUTIES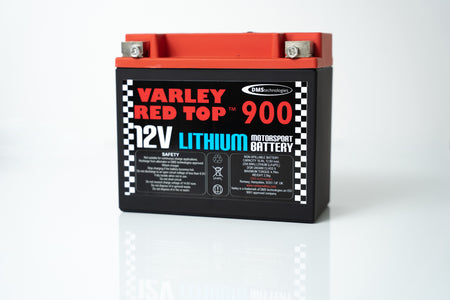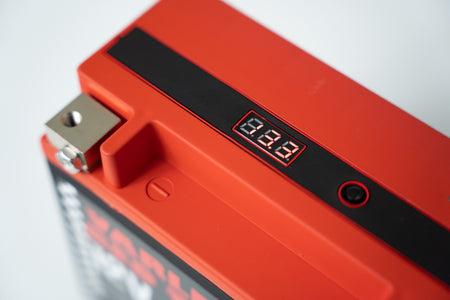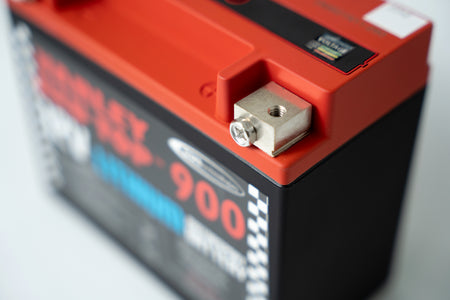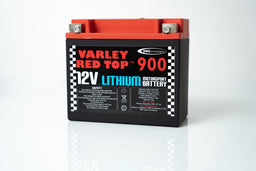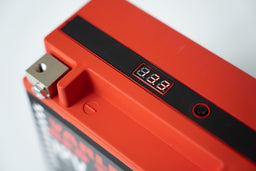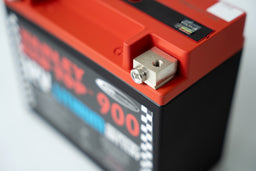 Varley Red Top 900 Lithium Racing Battery
This product is currently unavailable.
This Varley Red Top 900 lithium motorsport battery is an engine start battery capable of the exceptional engine cranking ability expected from the Varley brand.
The Varley Red Top 900 is recommended for applications with engines up to 3.5 litres using an alternator and is similar in performance to the Red Top 30 or 40, some common uses would be for rally, endurance and touring cars.
The battery utilizes LiFePO4 (lithium iron phosphate) technology, which is widely regarded to be one of the safest and longest lasting forms of lithium-ion battery available. The combination of innovative design and cutting-edge engineering techniques enable the battery to deliver such impressive performance safely, reliably and in an extremely lightweight package.
RT900 battery dimensions - 87mm x 185mm x 155mm
RT900 battery weight - 2.5kg
Benefits
16 Ah
Superior Resistance to Shock & Vibration
Significant Weight Saving
High Power Density
Long Storage Life
Fast Recharge
6A & 2A Chargers Available
Voltage Check LED Display
UK Technical Support
THE BENEFITS OF USING A LITHIUM RACE CAR BATTERY
INTRODUCING THE VARLEY RED TOP 900 AND 320, LIGHTWEIGHT RACING BATTERIES.
Read More